Ah, cereal! My
frequent
go-to breakfast food. Though there are three full bathrooms in the house, my children insist on using the same one. When they are finally all showered and dressed, I head to the kitchen to make breakfast, then I realize I only have a few minutes to spare. There is no time for pancakes, eggs and toast, so, I make a dash for the cereal cabinet. Cinnamon Toast Crunch, Captain Crunch, Cocoa Puffs, Honey Bunches of Oats, Cheerios and then there's Tony the Tiger......
Oh Tony! My all time favorite. Eat it in the morning, great anytime of the day. When I feel that first crunch in my mouth, the taste is just soooooo good. It's pure nostalgia! So grab your favorite cereal and raise your spoon, and say Happy Cereal Day!
What's your favorite cereal? I would love to know!
xoxo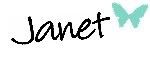 Post Comment
Thanks so much for visiting me,
your sweet voices make my day! :) :)