The new Color Combo Challenge went up, here is what we have going on this week:


So here is my project based on this sketch...
Mojo Monday 279 Contest @

Mojo Monday



The Sketch Interpretation

For the "square background", I used a doily die and tucked in a journal card inside the kraft envelope.
I added visual dimension by layering a banner over the "rectangle strip".
The two hearts, smaller doily, love sentiment is my "oval frame" space.
I added the "vertical strip" and placed two wooden heart veneers over it as the "embellishment".
The CCG Designer's Challenge: From the four photos, I chose Inspiration Photo #4 - Focus On Theme: Hearts. I also drew in the doily and the polka dot pattern from the pillow. I selected elements from the kit that emphasized the word LOVE (Inspiration Photo #2/More Inspiration Ideas) and used wood veneers (Inspiration Photo #1/Focus On). I also had a BINGO moment when I saw that the journal card had the air mail strip around it. Kinda mimics the straw pattern, don't it? That was a total accident, but what a coincidence! We're only supposed to do one challenge prompt, but it is so fun to draw in and use so much inspiration from these pics!
Jillibean Soup's
January Card Kitchen Kit
was perfect for these colors and love theme.
If the CCG colors look scrumptious and the challenges sound like fun, come play along. The challenges are running the whole month and will close on Feb 28. But first, if you haven't already, hop on over to
Kelly Holbrook's
and
Jinny Newlin's
blog. Get a closer look at their designs with this Color Combo!
As always, thanks for stopping by and....
Happy Scrappin', Loves!
xoxo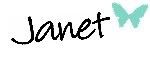 Post Comment
Thanks so much for visiting me today! :) :)
design influenced and inspired by:
Project Supplies:
{ L is for Love } Card:
Finished Size: 4½ x 6
From: Jillibean Soup's Card Kitchen, Jan 2013 kit
Bo Bunny "Love Letters" - Notes, Flutter, Banner, Journal papers
Jillibean Soup "Soup Staples II" - Red, Turquoise Salt papers
Maya Road Kraft Envelopes - Red Polka Dot
Studio Calico Wood Veneer - Hearts & Arrows
Jillibean Soup Twine - Gray/lt Pink
From my stash:
Dies: Cheery Lynn Designs - Nautical Wheeler Doily
Punches: Jenni Bowlin That's Amore Large Squeeze Punch