It's Pantone's Color of the Year: Emerald Green and Color Combos Galore is celebrating it with Color Combo #232. My layout:



Color and Inspiration...




The CCG Designer's Challenge: From the four photos, I chose Inspiration Photo #1 - Focus On Composition: Clustered Elements. I also added some metal elements (Inspiration Photo #1/More Inspiration Ideas) and some stitching (Inspiration Photo #3/More Inspiration Ideas).


Sketch Inspiration...
Sketch #85 @

Sketchabilities



In working with the sketch, I basically stuck to the whole design of it. For the flourish background I used a Krystal Hartley photo frame. The long paper strip on the left was replaced by the hexagons. On the lower right, I kept the banner label, added another hexagon, a journaling card and layered some word strips over the whole space.
I had no idea what I was going to use for this combo. I couldn't believe I scored not one, but EVERYTHING was a freebie for this layout. Once my design was done, I started searching for a photo, and BINGO! when I found this photo of my Mother and Jabran. I was thrilled how perfect her shirt was for this combo!! (YAY)
Anyway, about those digi freebies,
Sweet Shoppe Designs
is having a
Facebook Hop
. There you will find a lot of great quality stuff! But hurry, these freebies are only available until the end of the month. You can see and download all the ones I used
HERE
.
I hope you are inspired by the colors to play along. The challenges are running the whole month and will close on Feb 28. See what Design Team members
Kelly Holbrook
and
Jinny Newlin
made with this Color Combo!
As always, thanks for stopping by and....
Happy Scrappin',
xoxo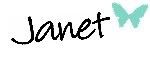 Post Comment
Thanks so much for visiting me,
your sweet voices make my day! :) :)
Digital Supplies:
{ You Shine } Digital Layout
Created with Microsoft Digital Image Pro 10
From: Sweet Shoppe Designs "You Are My Happy" Facebook Hop (available only until Feb 28)
Krystal Hartley - Papers 1 (blue background); Papers 5 (banner label); metals (button and frame); rubons (chevron, fancy border and background ornate frame); journal card (heart); flower (blue)
Sugarplum Paperie - Papers 2 (grid); index card; arrow sticker (on journaling)
Penny Springman - title (You Shine)
Juliana Kneipp - Papers 3 (music sheet); sentiment strips; butterfly (on photo frame); doily (on journaling);
Mari Koegelenberg - photo frame; rubon (be happy)
Misty Cato - tab; word stickers (I Love You!, Love This, Our Happy Place; You Make Me Smile)
Kristin Cronin-Barrow - Papers 2 (floral on scallop circle, border strip and edge strip; hexagon 5); Papers 3 (hexagon 1, 4, 6)
Traci Reed - Papers 1 (blue damask on scallop circle)
Meghan Mullens - Papers 4 (hexagon 2 and leaf flourish); soaring butterflies; yellow fabric flower
Robin Carlton - string
Other:
Just Jaimee - Painted Edges
Just Jaimee - Brush Freebie

(hexagon, banner label, scallop circle) fillable shapes were created by me
Find all products here on my Digital Freebies Pinterest Board