Edited 4/7/13: My card made Top 3 at Unscripted Sketched and got Honorable Mention at Just Add Ink! So excited!!
Hello there! Hope your Easter was splendid and that you and your family had a wonderful day together. I think this was the quietest Easter for us as my little girl still had a bad cold, and I am still trying to get over mine. I managed to create a card last night. I tried to challenge myself and create it in 10 minutes, but it TOTALLY did not work out. I definitely need to plan a bit more. Well after much more than 10 minutes, this is what I made:



Color and Inspiration...

The CCG Designer's Challenge: I chose
Inspiration Photo #1 - Focus On Technique: Dry Embossing
. I was also inspired by Photo #1 mimic the arch frame by creating a scalloped edge. The trim inspired me to add dimensional paint and a circular element for the fountain.
Sketch Inspiration...
Sketch #204 @

Unscripted Sketches



The Sketch Interpretation

For the "three horizontal blocks": I substituted them for banner strips. Or are they called flag strips?
For the "title/greeting": I moved it down a notch
The "bow/string": Because of the irregular shape of the scalloped edge, I found it difficult to add it in. I tried, but it wouldn't work for me. Being it was my first time playing with them, I was a little worried. But when I looked at the DT samples again, it really was okay to leave it out. WHEW!
I used
My Mind's Eye Lost & Found Market
6x6 Pad and these
Papertrey Ink
goodies:
This CCG Color Combo Challenge has ended. Tune in later today for the next Reveal!
design influenced and inspired by:
As always, thanks for stopping by and....
Happy Scrappin', Loves!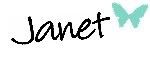 xoxo