Hello friends! I have been itching to play. But absolutely no time to even come down here lately. May was a busy month with birthdays, talent shows, field trips, school, work and so much more. I have tons of catching up to do with CCG, and I just haven't been able to sit down and concentrate. He left on a job to Florida yesterday, so today was the first day I was able to relax. No phones or paperwork, no housework, no nothing. Just peace and quiet. I needed it. I needed to breathe and totally unwind. So I napped and then came down to my scrap room. I have been wanting to play with my May Scrapbook Circle Kit,
My Favorite
(sold out) and their blog Challenge #52,
Pattern Mix-up
, and got completely taken away with it. I used almost every paper in the kit and did my best to mix different colors and patterns together. It was quite the challenge considering I am used to specific color combos. It was so much fun to feel the freedom of just playing with tons of color, and layering! Here is my piece:
TONS of goodies in this kit! For the Pattern Mix-Up Challenge, I used 2 Amy Tangerine, 2 Basic Grey, 2 Maggie Holmes Crate Paper, 2 Fancy Pants, and 1 Lily Bee Design patterned papers. The label stickers are Lily Bee, the metal stars are Basic Grey, the bow is Maggie Holmes, the alpha letters and corrugated Potty People are Jillibean Soup, and the baggie is Fancy Pants. This kit absolutely rocked! The Maggie Holmes fabric frame, Mint Julep chipboard and Jillibean Soup's flair badge is included in one of the add-ons. Papertrey Ink dies for the banner ends, numbers and doilie, Ek Success punches for the scallop circle and chevron strips.
The page is about my husband, he was so shy! When we met, it wasn't even formally. I noticed him, he noticed me later. I had quit my job in NY to help my Mom in our family store in NJ. There was a glass partition between the stores. So when he came in to the soda shop to see his friends, I would go in to get some gum, a soda, or just wash my hands. We never spoke. Just steal some glances. So after 5 months of casual flirting and run-ins, he got the courage to finally call me up. That phone is just like the one that we had in the store, which is when I answered his call. Obviously I don't have a phone like this around, so since I wanted a photo of it for this layout, I took it off the internet.
Well, I am off. Playtime is over. I got emails and CCG work to catch up with.
Pssst....edited to add:
http://www.scrapbookcircle.com/2013/06/winner-challenge-53-pattern-mix-up
. Wooop! Woop! I won the challenge! I get some money to spend at the shop, thanks
Scrapbook Circle
!!!
As always, thanks for stopping by and....
Happy Scrappin', Loves!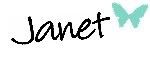 xoxo