Hello peeps! How's your Tuesday? Good I hope! I was so excited last week to get a Moxie Fab shout-out for the card I made for their Hexagon Challenge. How cool is that? Like yeah! TOTALLY cool! So I decided to play with some paper again this morning, browsing the web I found and REALLY wanted to play with the
Get Sketchy Challenge
at My Favorite Things -- but the deadline was at 12pm! It was a clean sketch and I figured it would be fairly quick for me since I take FOREVER to create. So despite the time crunch, I took the plunge.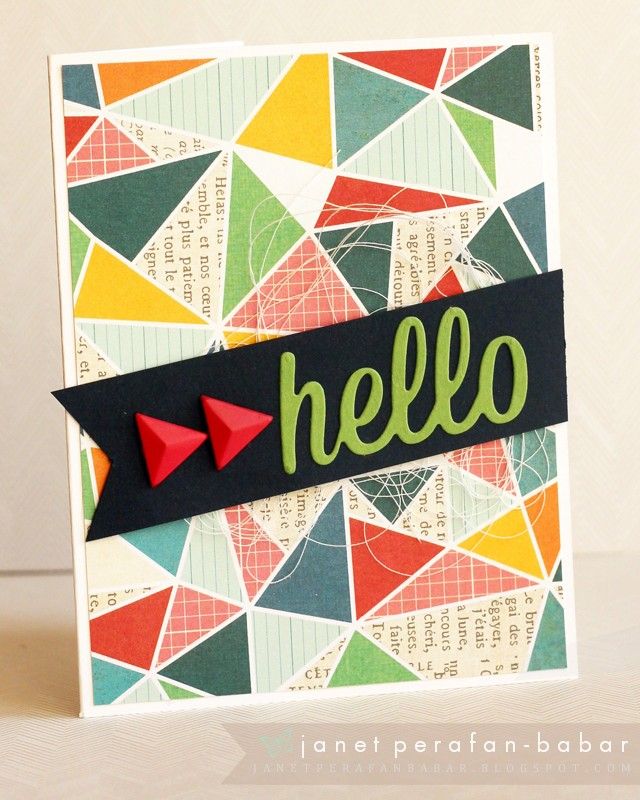 Scrapbook Circle Portobello Road, My Favorite Things
.
Clean and Simple, huh? I wish I could say it took me all of 15 minutes to complete the card, but I'm not that talented, or built for speed. LOL. No, seriously. I admire those who can create fantabulous cards and layouts in such a short time. It amazes me how they do that. My problem is deciding color placement. White or green base? Green or blue banner? Pushing colors around, blah, blah, blah. I used
the
Scrapbook Circle Portobello Road Kit
and for their One Item Wonder blog post, I included the Crate Paper Studs.
To jump start my design, I took inspiration from this week's
MUSE Challenge
, which offered this striking card by Marion Vagg:


How was I inspired? By the "hello" sentiment and the beautiful blue, green, red, yellow and pink Color Combo of course!!! I immediately thought of this crazy funky paper from the new Basic Grey line that came in the kit. At first, I thought the pattern was a little wild, but now I totally LOVE and want another sheet! The hello die I used is Die-namics Happy Hellos

.


The sketch:

DESIGN CONCEPTS
Balance and visual weight:
I originally cut the center strip like the sketch. But before I glued down, I felt my design looked heavy. So I decided messy thread because the light, white thread actually breaks up the heaviness of both the patterned paper and solid dark strip. It grounded the banner, gave the card more dimension and texture, and was lightweight and airy enough to keep the sketch intact.
Movement:
I pointed the triangle studs toward one direction, then, decided last minute to cut the tips to create a banner. Thus creating movement and flow. Your eyes are really drawn to the center away from the bold, busy pattern in the background.
So happy I got to create today. I PROMISE, next post I write I will talk less.
Thanx so much for stopping by!!
Hugs and Happy Scrappin'!!!!
xoxo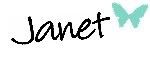 (See below for all challenge and product links to this post)
---
challenge entries: