The boys finally fixed their room.
Rianna flushed toothpaste down the toilet.
My husband fixed it.
Yesterday, she flushed a new bar of soap.
My husband is out of town. Will be for two days.
Have Jabran's 5th birthday party on Saturday.
And my head is spinning.
So how was YOUR Monday? Less chaotic than mine, I hope.
I have two pages to share and then I am off.
Color Combos Galore #72 went up yesterday. Our guest this week is Molly Peckham whose work I really love. She texturizes, adds dimension like you wouldn't believe. Really amazing pages. Well she wanted pink and blue so I sent her this combo:
navajo turquoise - clove brown - cosmic latte - fever pink



I created my page and combined it with Pencil Lines and the Journaler's Junction synonym challenge. This photo is hysterical, I came up from downstairs one day and found her sitting on my bathroom sink. Like this. She got a hold of my makeup:






and my page for Janelle at Sketch This!. Combined it with Scrap your CRAP. The challenge this week is to use foam stamps. Yikes! These are the only foam stamps I saved. Used white paint on yellow cardstock. Fun crap. Rianna and Rebecca. Cousins. Live only two blocks from each other. Sisterless. But they have each other.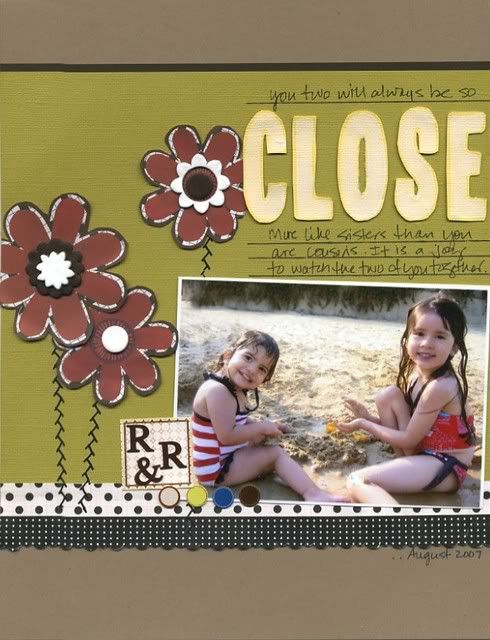 Have a great day!
tah-tah for now.....